To uninstall DAEMON Tools Net, you need to launch the setup wizard. There are several ways to make it:
Go to the Control Panel , find Programs section and choose Uninstall a program option. Find DAEMON Tools Net in the list and click Uninstall/Change button: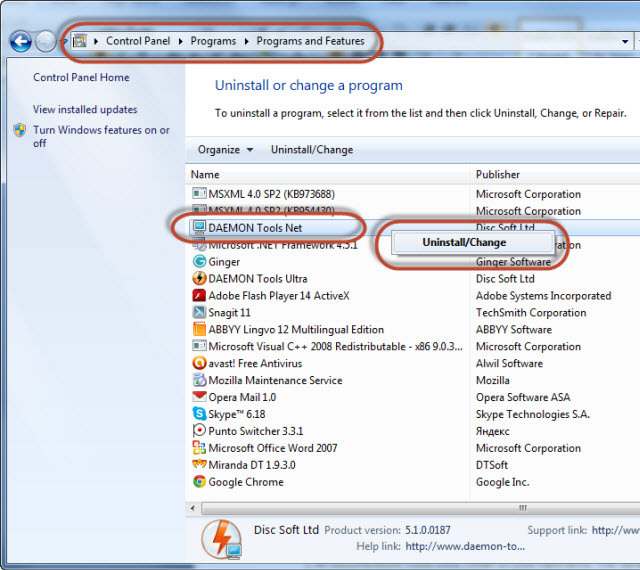 Find an installation file of DAEMON Tools Net and launch it. Click Next button, choose Uninstalling DAEMON Tools Net option and click Next again: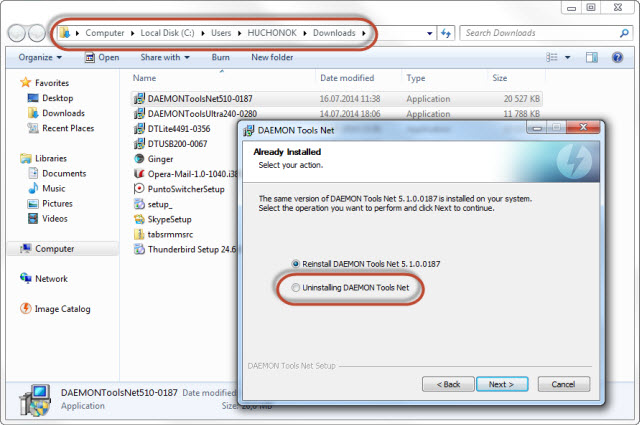 Find DAEMON Tools Net folder on your PC. The default path is "C:\Program Files (x86)\DAEMON Tools Net". Execute "uninst.exe" file: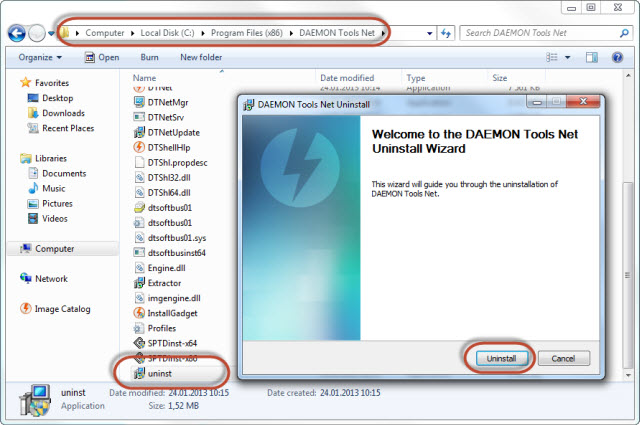 No matter which way you have chosen, now you need to click Uninstall button: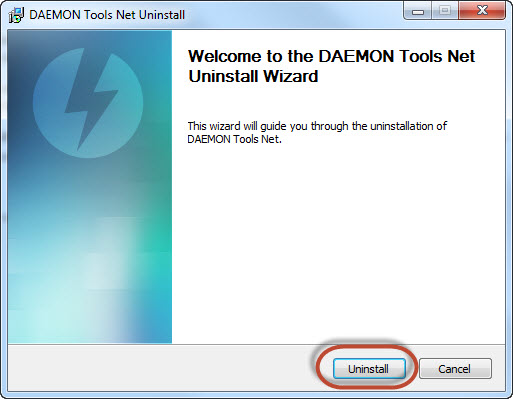 Wait a few moments, while the wizard is uninstalling the program: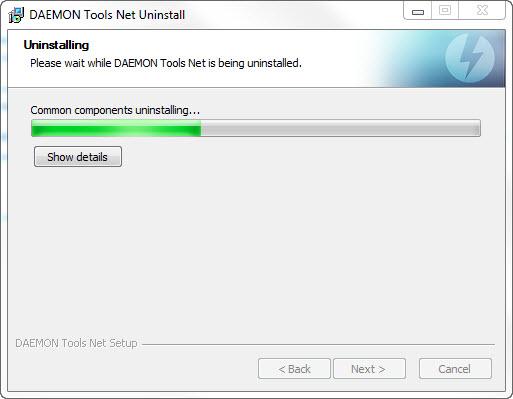 In a few second, DAEMON Tools Net will be completely removed from your PC. Check Send feedback option to let us know about the problems you might face working with the software. Then click Finish button to quit the wizard.