The described below installation is the same for the next type of license:
Network Manager
Data Server
The differences are in the components list.
You have to install DAEMON Tools Net Network Manager to any computer in your system which have allowed Internet access to Disc-Soft.com server on standard 443 TCP port. Network Manager requires full administrative privileges and you will get standard UAC request on its start.
Choose needed installation type and press Next button.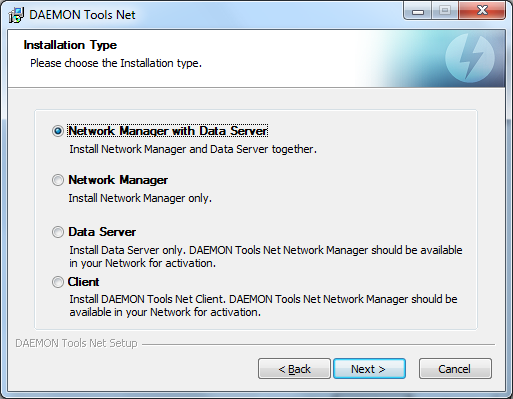 Choose license type Paid or Trial and press Next button. You can use DAEMON Tools Net for free during the first 20 days, then you need to activate the program.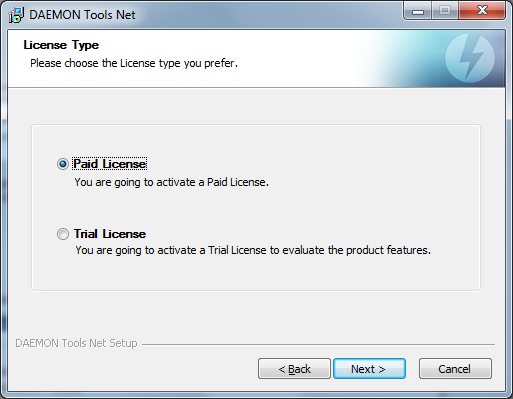 Put your Serial Number if you have already bought license. You can copy it from your account area on Disc-Soft.com.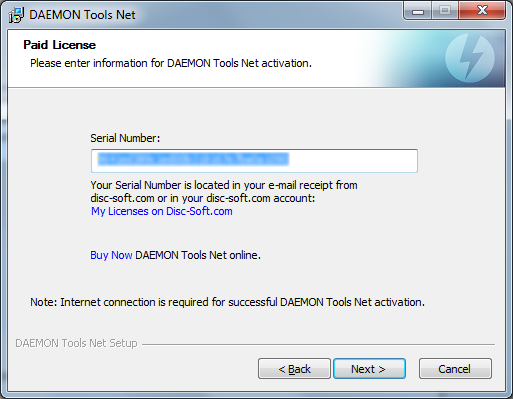 Choose the components and press Next button.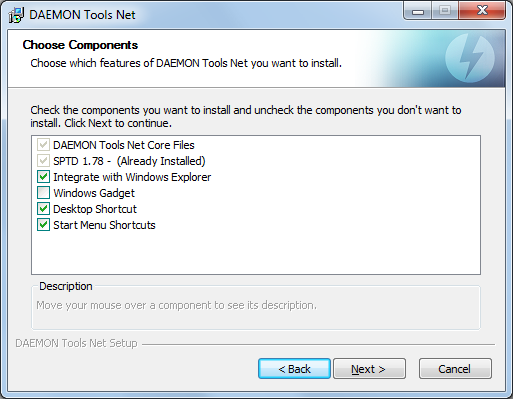 Specify destination path to start copy files to your PC and press Install.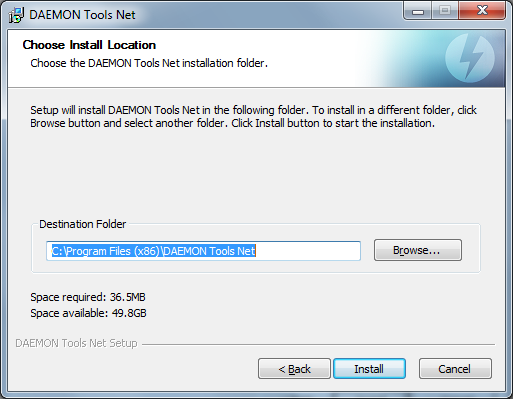 Wait while setup installs the program. SPTD or Virtual Bus driver will be installed during the installation. The first virtual drive will be added before the installation is finished.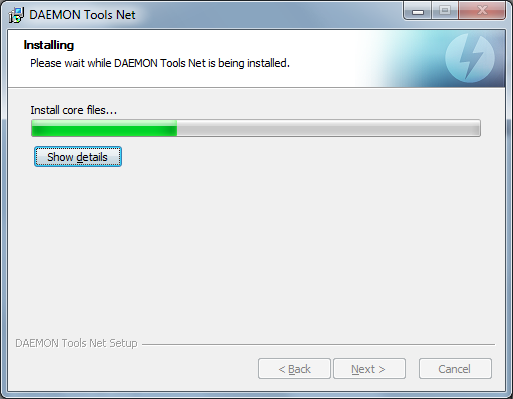 By default the DAEMON Tools Net is running right after complete installation.