Open DAEMON Tools Net Client main window. Right-click on iSCSI Network folder in the Image Catalog panel and select Add iSCSI Server menu item to add remote iSCSI server to the list. You get Add iSCSI Server dialog which allows to enter computer name or IP address manually or browse your network to select your DAEMON Tools Net Data Server via … button. Leave standard 3260 port if you have not changed iSCSI port setting in Network Service Manager on your Data Server.
DAEMON Tools Net Client will connect to the server and display server's name under iSCSI Network node. In the right side of the panel you can see list of available iSCSI target.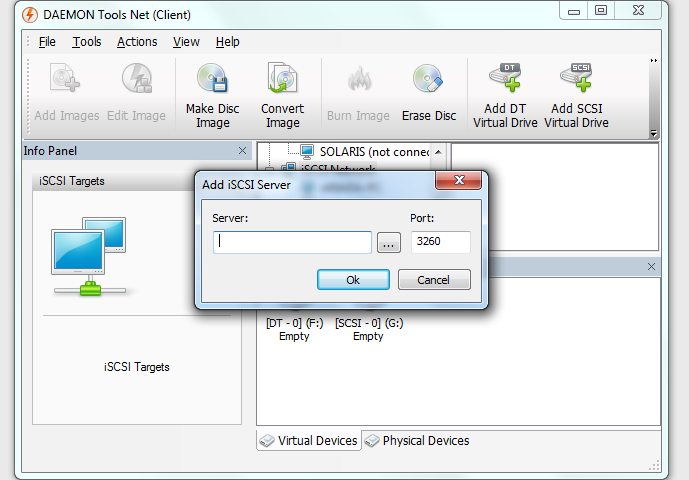 Navigate to Virtual Devices panel. Select Connect to iSCSI Target… menu item from context menu of DT virtual device.